We have six tree-houses including the largest on 3 levels in a 200 year old oak !
Each tree house is very different, ranging from 4m high to 16m high, and cater for all.
The Sunset (11m) and Paradiso (at 16m) are ideal for couples looking for a romantic break.
Families with small children will love the Fermette (4m) with the farm animals just below.
For larger families the "Echauguette" at 8m sleeps 5 (with its mezzanine) while the "Chêne Fou" that sleeps 9, offers groups and large families (or 2 families) an incredible experience together in the largest treehouse in one tree in the whole of France, from 8m to 14m high.
All our tree houses are secure for children from 2 years old.
La Paradiso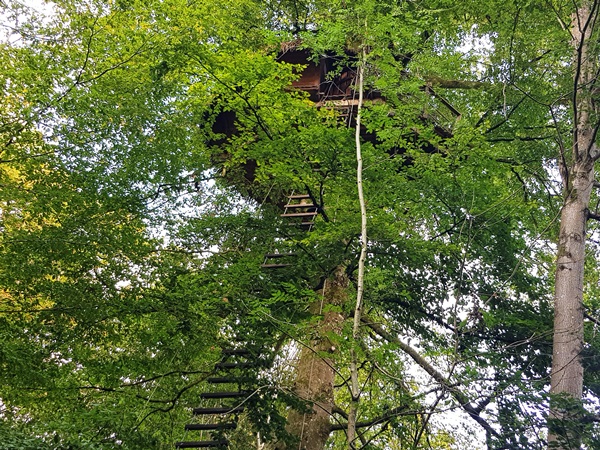 a 16 m high tree house...in a majestic 180 year old Beech tree, a long ladder disappearing upwards into a mass of leaves leading up into the clouds.....to paradise perhaps? (for 2 adults)
Le Chêne fou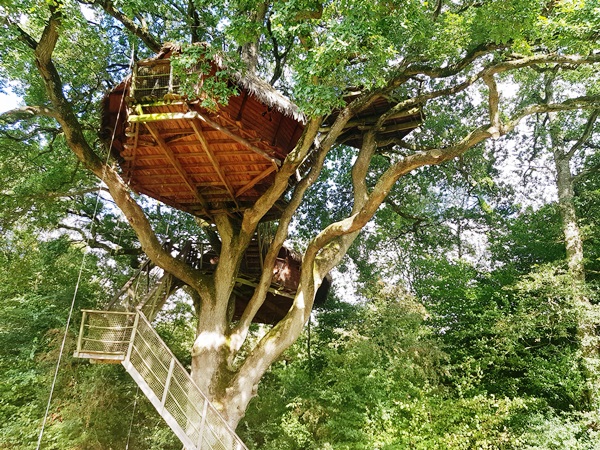 In a huge and beautiful bicentennial oak tree there are two tree-houses, and a terrace (14m high). They can accommodate up to 9 people (8 adults and 1 child in the pull out bed 70x150cm) a perfect get-away for a large family or a group of friends
L'Échauguette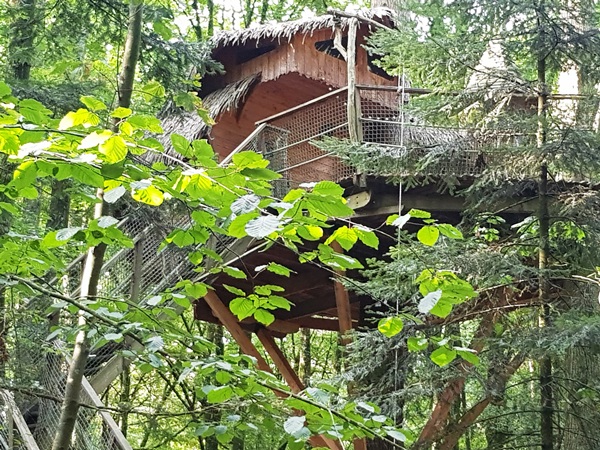 In the middle of the wood, it is 8m high with a large terrace, particularly suitable for a family with children.
Inside, a large double bed and a single bed, and 2 matresses on the mezzanine.
---
La Fermette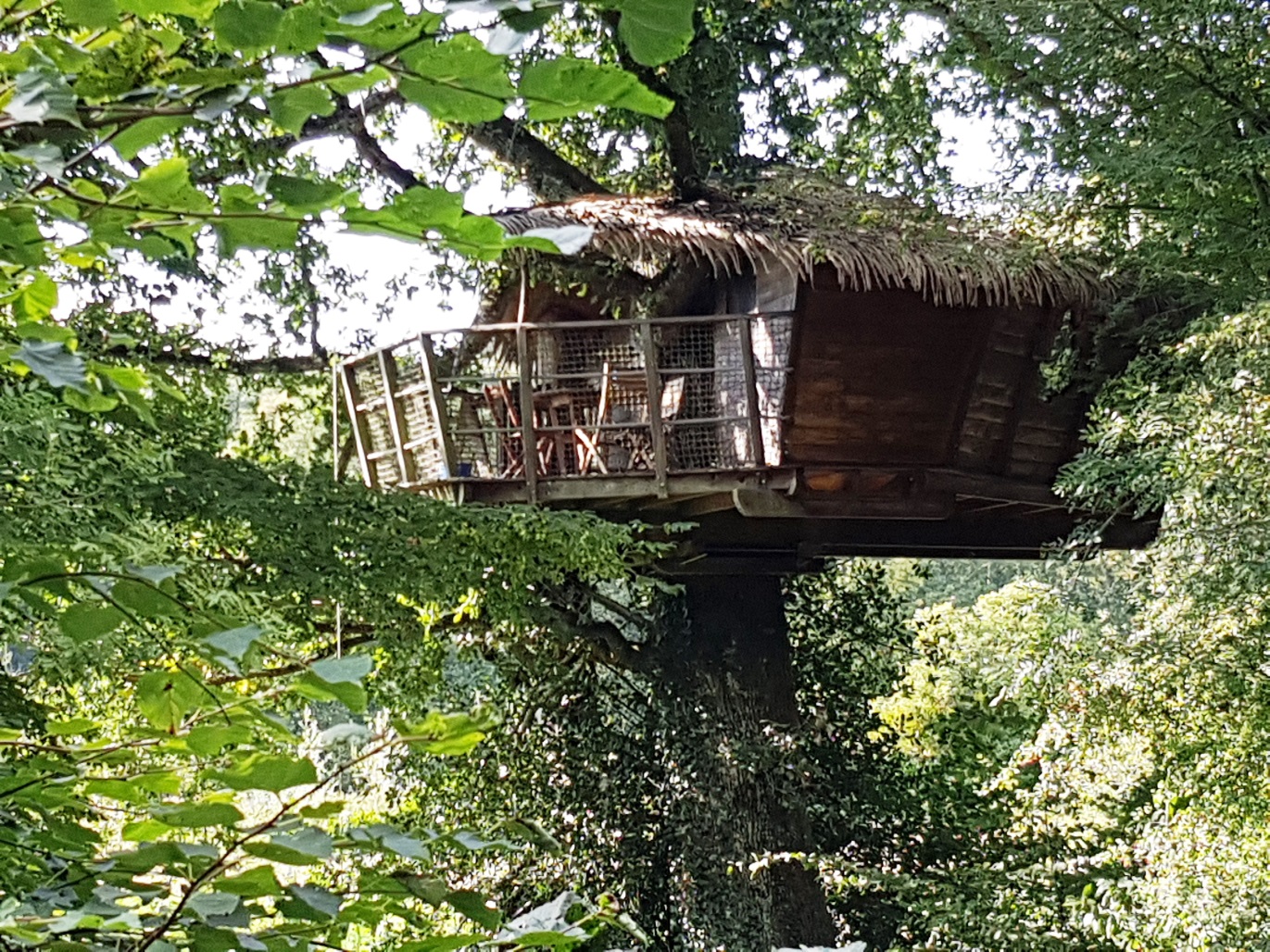 "La Fermette" is 4 metres high and designed mainly for couples and families with small children. It sleeps up to 4 (3 adults and 1 child (pull out bed 70x150cm).
La Sunset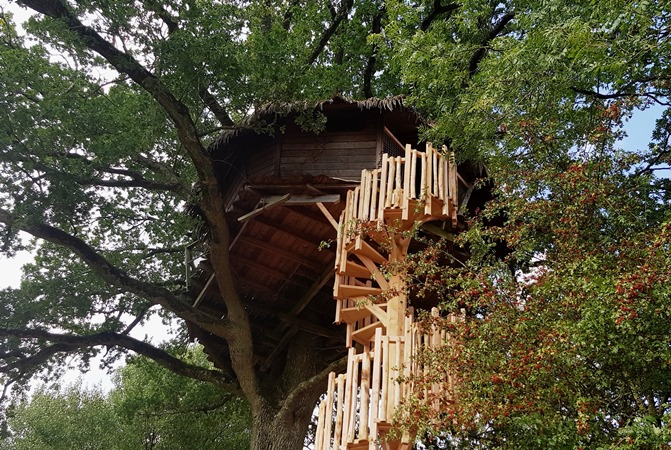 Located in a 150 year old oak tree, the Sunset (11 metres high) has views over the organic crops, and sleeps a couple and 1 child (pull out bed 70x150cm).
Panier repas !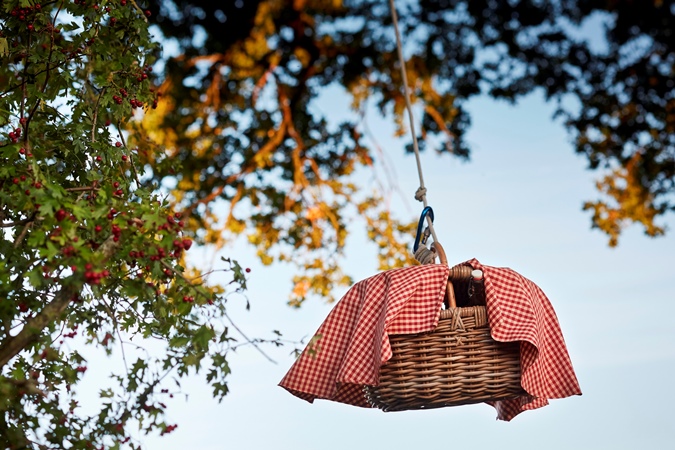 Picnic hampers on reservation... made by our local producers
Last update : 15/10/2018